Trick or Treat on the Trail 2019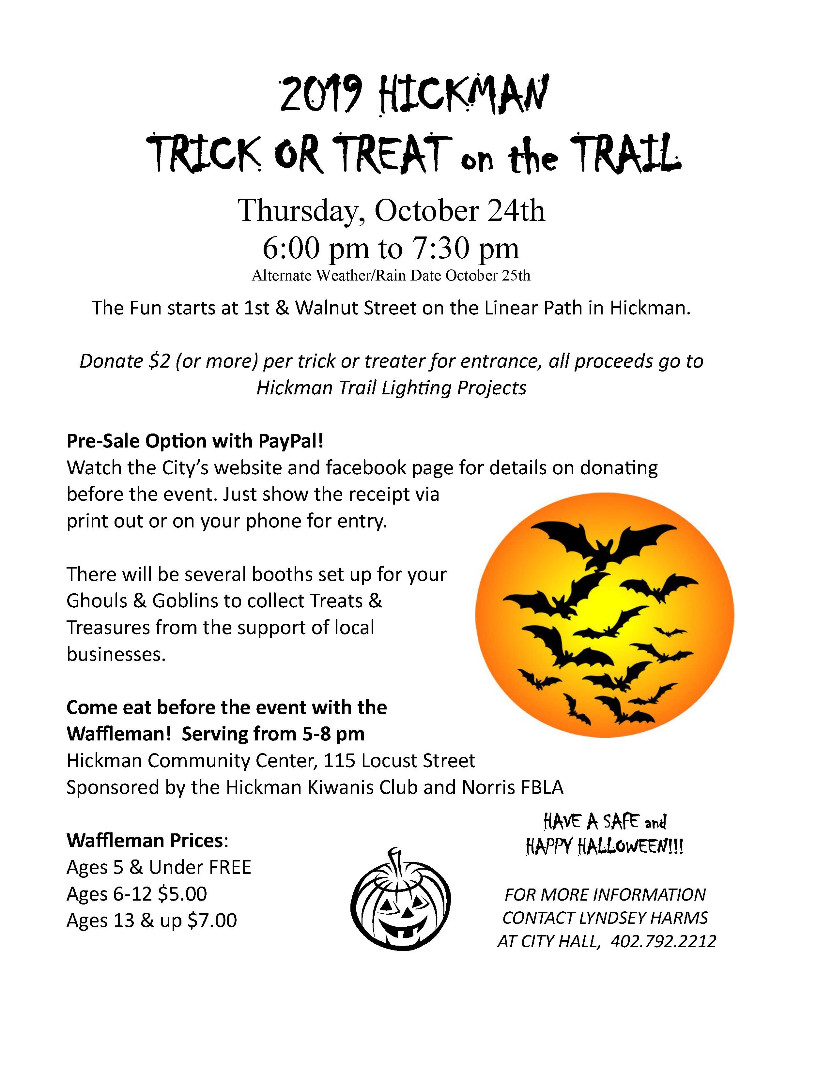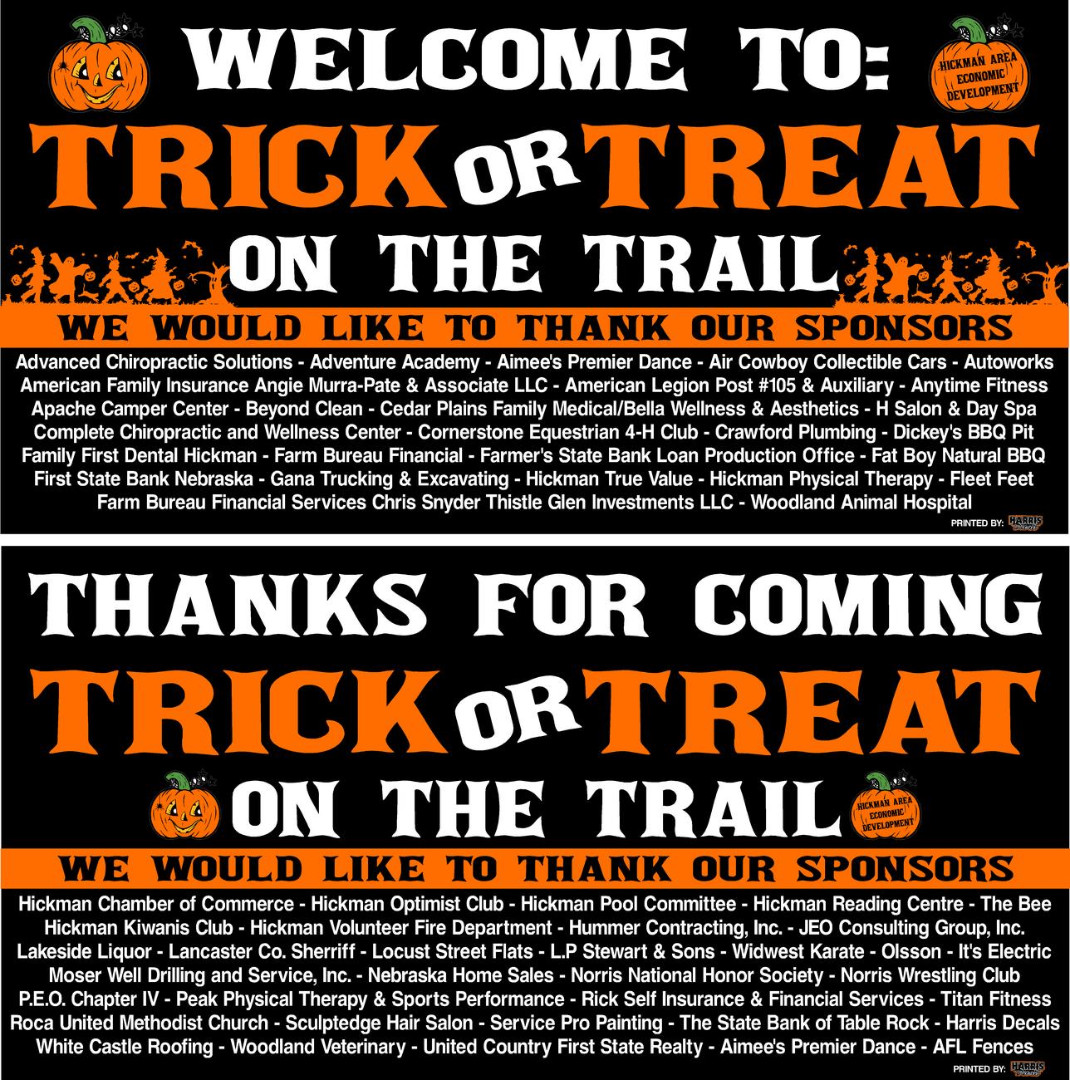 Hickman Area Economic Development Association would like thank all of our local businesses and organizations that are participating in Trick or Treat on the Trail this year. Without all of their efforts this event would not be possible!
Click below for the PreSale donations!
Want to donate even more to our Trail Lighting Projects? Great! Click below to donate.